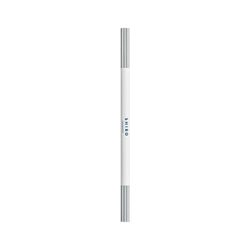 FRAGRANCE DIFFUSER STICKS
Dedicated stick for fragrance diffuser using waste plastic.
The name of "Room Fragrance" has been changed to "Fragrance Diffuser", and the sticks on their own can be purchased separately.

These are dedicated sticks (10 sticks) for the fragrance diffuser.
The key feature is that they are made of plastic waste, and the scent spreads moderately into the space.

Purchase the common container "Fragrance Diffuser Glass Vase" which can be used for any scent and your choice of "Fragrance Diffuser Liquid" from the "DIFFUSER CATEGORY ITEMS" below.
Length of Diffuser Stick: 25.5cm/10inch