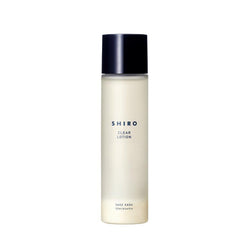 SHIRO Sake Kasu Lotion(BOXLESS)
Our most popular face lotion. Made with sake kasu from Kobayashi Brewery, a historic sake brewery in Hokkaido, Japan, this face lotion is blended with as little ingredients as possible to concentrate the benefits of sake kasu. The result is lotion that easily absorbs into skin, and moisturizes for firmer, more radiant skin.
This product without Paper Box
Start of selling package-less products at SHIRO US online Store.